UK BANKS CLOSING EX-PAT ACCOUNTS IN SPAIN AND FRANCE BECAUSE OF BREXIT RED TAPE
"Thousands of British ex-pats with bank accounts in EU nations such as France and Spain have had their accounts closed."
Although the UK's exit from the EU has not formally been criticized for the banking bombshell, there is no doubt the step has impacted the decision. Previously, UK financial institutions could utilize the EU's passporting system to help provide services to ex-pat customers who kept their UK accounts, but this is no longer viable.
Passporting allowed banks to offer services to consumers in other EEA member states without having any direct authorization in those states. Thousands of EU-based accounts have already been closed by UK banks, and more ex-pats are being urged to make alternative arrangements. If you haven't already done so, you must make new arrangements for the continuation of your payments instantly.
Before the crisis, many people believed that bank closures could be handled on a nationwide scale through standard insolvency proceedings. However, the closure was unfortunate since around 1.4 million British people currently live in EU countries. Expats often keep a UK bank account to receive pension payments, salary, and other sources of income.
British ex-pats mostly choose to keep a UK account open if they are receiving a pension, salary, or other revenues, such as rental income for a UK home, in pounds, as many non-UK accounts have fees or poor exchange rates for converting pounds into local currency.
HOW TO AVOID POST-BREXIT BANKING ISSUES?
Now that the UK has left the EU, many UK nationals living in the EU are having difficulty retaining their UK bank accounts and are experiencing issues and increased transaction charges when sending and receiving sterling payments."
If you want maximum flexibility, an online bank or electronic money account may be a better alternative, since they often offer numerous currencies and allow you to convert your money at a favourable rate when you want to.
Note that not all online banks are created equal.
HOW FAST BANK ACCOUNTS CAN BE A POTENTIAL SOLUTION IN THIS SCENARIO?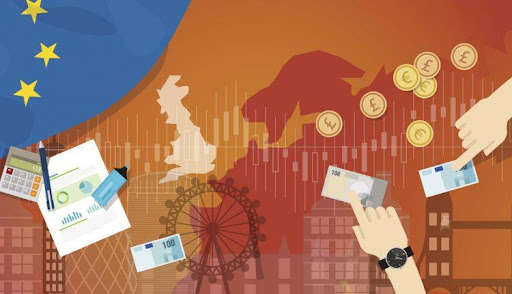 "Whatever your industry: crypto, gaming, the adult industry, import/export, we guarantee to get you a business multi-currency account."
Alternatively, for most customers, it might be beneficial to open an account through Fast Bank Accounts' brokers, as they have connections to various financial institutions, and they can surely help! Any individual, the resident or nonresident, can open a personal or business bank account without any hassle with Fast Bank Accounts.
"With personal accounts starting at just £99 and business accounts at £499, we will source your personal or business bank account from our exclusive relationship with online banks in the UK, EU and USA."
This service also includes debit/credit cards and easy online banking services in different currencies. Furthermore, you do not need to pay anything before your account is approved and created; we only charge after your account is opened.